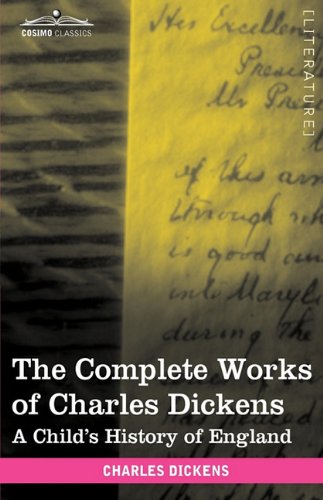 With Christmas right around the corner, it's inevitable that Scrooge and Oliver Twist will be popping up on everyone's television. However,
Charles Dickens
' fascinating works are truest in their original form--books. This month, Cosimo is excited to present
The Complete Works of Charles Dickens
as its December Series of the Month.
Charles Dickens
is iconic, legendary, and masterfully clever. In these thirty beautiful volumes, which include each and every work written by
Charles Dickens
, readers can immerse themselves in the mind of one of history's most celebrated literary geniuses. He is entirely responsible for the popular image of Victorian London that still lingers today, and his many celebrated characters are mentioned time and time again. But it was his stirring portraits and his fervent cries for social, moral, and legal justice for the working poor in the grim early decades of the Industrial Revolution that powerfully impacted social concerns well into the 20th century.
This essential collector's set will excite librarians, professors, students of literature, and the passionate reader.
Cosimo offers this series by
individual volume
at leading online bookstores or as a full 30-volume set in
hardcover
or
paperback
.
If you are interested in purchasing the full set, please
contact us
.
The paperback retail list price for this series is: $389.70

but now our price is:

$311.99 (you save $77.71 or a 20 percent discount)
The hardcover retail list price for this series is: $899.70

, but now our price is:

$719.99 (you save $179.71 or a 20 percent discount)